Marrano Dental Arts is your resource for superior quality and trustworthy implant restorations. Our lab crafts quality implant solutions for all your restorative needs. The Marrano team ensures that each case offers a natural fit and long-lasting esthetics. We pride ourselves on training to provide you and your patient excellent implant solutions.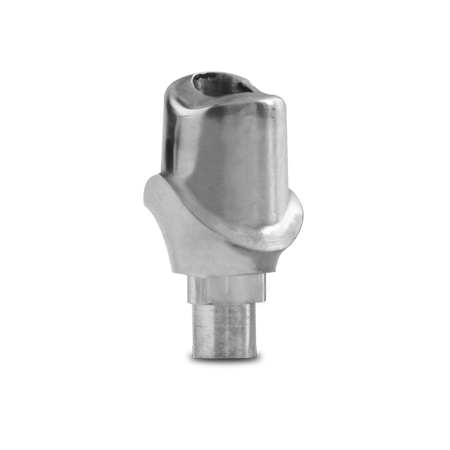 Custom Abutments
We offer a wide variety of custom abutment solutions, including genuine or high quality cost effective non-genuine abutments.  Titanium or zirconia hybrid abutments can be topped with full-contour zirconia, IPS e.max®, and porcelain-fused-to-zirconia. Our team utilizes their expertise to craft these custom abutments to ensure exceptional fit, adherence, and the necessary support for soft tissue. By choosing our lab for your abutment needs you confirm that your patients will receive an ideal implant solution. We restore most major implant platforms.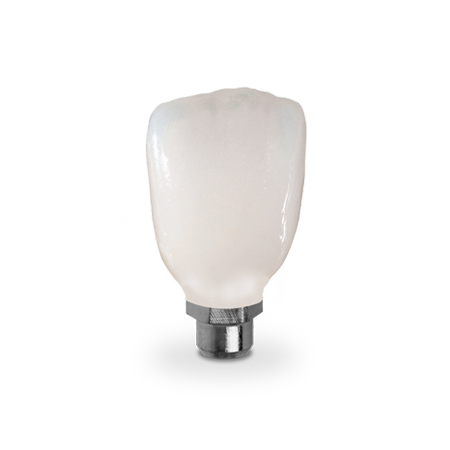 Screw-Mented Abutments
Choose the best between cemented and screw-retained implant solutions with our screw-mented abutments. They can be cemented to the custom abutment here in the laboratory, or you can opt to cement it yourself, which allows for increased control of chairside adjustments. This innovative option is available with zirconia, e.max, or porcelain-fused-to-zirconia. The most significant advantage of this type of restoration is the familiar chairside adjustments and enhanced surface area for cementation support ratios.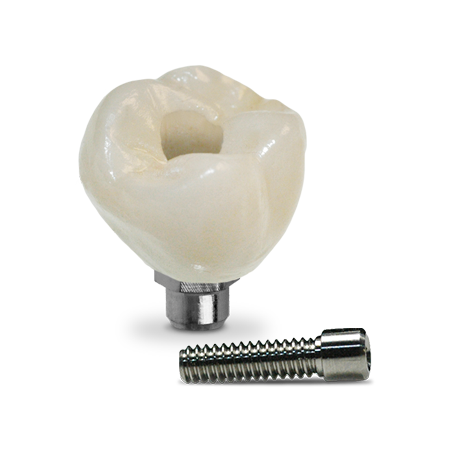 Screw-Retained Crowns and Bridges
Our screw-retained options are an excellent way to make your implant restorations more esthetic and hygienic. The leading cause of implant failure is cement left below the margin during crown cementation. The Marrano Dental Arts team offers screw-retained crowns to help you increase success for all your implant restorations. Our team crafts these crowns primarily out of full-contour zirconia, which improves strength and esthetics. We take the extra time to polish the sub-gingival contours to a high shine which resists bacteria adhesion and promotes healthier surrounding tissue.  Offer superior results for every case by choosing our screw-retained crowns. 
Our screw-retained crowns are also available as an angled solution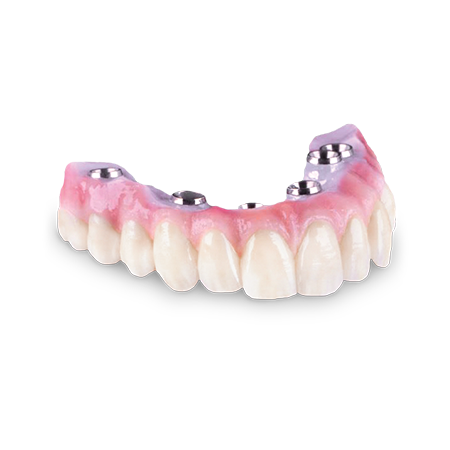 Full-Arch Zirconia Hybrid
Your edentulous patients can receive a high-quality restorative solution with our zirconia hybrids. These implant-retained bridges are clinically proven solution that provides superior stability and functionality. These restorations are milled HT+ML monolithic zirconia, which ensures highly translucent esthetics. In addition, due to the high flexural strength of zirconia, these hybrids ensure longevity and durability.